Meet Dr. Theroux
Award-winning and passionate about patient care and continuing education.
Dr. Theroux is an experienced, award-winning cosmetic dentist.  
READ MORE

AACD Accredited
Dr. Theroux is one of only two Front Range dentists with this honor.
Choose the best for your cosmetic dentistry needs. 
LEARN MORE

Smile Gallery
Our patients get beautiful results with our dentistry services.
"Thank you Dr. Theroux and Amanda for taking the time to help me find the right treatment for my issue. Taking the time to ensure that I was put on the right path with the appropriate specialist was unexpected and very helpful."
"I was surprised by the experience and outcome. I am feeling well afterward, no pain or discomfort, and the process that i so feared was handled with care and compassion. I will recommend this office to my friends and family. Thank you!"
"I am so appreciative for a dental practice that is both professional and caring. I can't thank Erin enough for taking the time to be so reassuring during my appointment yesterday. Thank you to all of you for all that you do."
"I thought my appointment with Dr. Christine Theroux was excellent. The staff is very polite, fun to talk with, and very good at what they do. I was also very impressed with Dr. Christine Theroux's professionalism and I have continually bragged to family about the work that was done to fix a couple of teeth. Thank you !!!"
"Dr. Theroux is fantastic! Her entire staff treat you with care and really listen to your dental needs. They are very flexible and try to meet your scheduling needs. I HATE the dentist, but I LOVE her and her office. They try very hard to make you feel comfortable and meet whatever dental needs you may have."
Christine Theroux, D.D.S. Cosmetic & Restorative Dentistry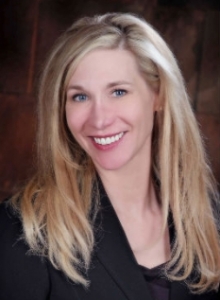 A
beautiful smile can greatly impact how you interact with people in your day-to-day life. At the office of Dr. Christine Theroux, we are here to give our patients smiles they're proud of. Rated as one of the top dentists in
5280 Magazine
 from 2008 to present, Dr. Theroux's dedication to her patients is second to none as she provides exceptional general and cosmetic dental care, including excellence in porcelain veneers, bonding and teeth whitening.
Dr. Theroux is one of only two accredited cosmetic dentists by the American Academy of Cosmetic Dentistry (AACD) serving the greater Front Range area. In the time since its founding in 1984, the AACD has granted this incredible designation to only 350 dental professionals worldwide. Read More