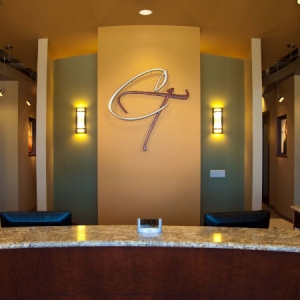 Welcome to Christine Theroux, D.D.S., Cosmetic and Restorative Dentistry.  We offer two ways to come into our practice.  The first is to establish as a general dentistry patient of record, and the second is to come in as a cosmetic patient.
When establishing as a general dentistry patient your initial visit will last approximately 1.5 hours. For most adult patients, we will clean your teeth and take any necessary x-rays.   The dentist will complete a comprehensive exam and propose a treatment plan. Providing you with a comprehensive evaluation and treatment plan before beginning any treatment will allow us to provide our patients with the best care while easing dental anxiety.
 
Patients coming to our practice as cosmetic patients will have an initial consultation visit.  At this visit you will have a chance to talk to Dr. Theroux about your concerns and wishes for a more beautiful smile. Dr. Theroux will be able to share possible options for creating your best possible smile. A complete treatment plan will be created for your specific case. Many times initial models and x-rays can be taken at this visit.
 
For your first appointment, please download the following forms and bring the completed forms with you to your first visit.
Download each form separately:
New Patient Forms